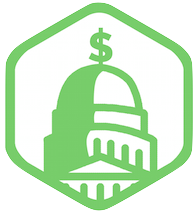 Greenhouse
How do I update Greenhouse?
Chrome: Greenhouse should be updated automatically. If this isn't working, navigate to the extensions page (Window -> Extensions) and click the "Developer Mode" button on the right side of the header. From there, you should see a "Update Extensions Now" button appear. Click it to force an update of Greenhouse.

Safari: Safari -> Preferences -> Extensions -> Updates -> Press install under Greenhouse or check the "install updates automatically" button.

Firefox: Greenhouse v2.1 is being reviewed by Mozilla and will be autoupdated once this process is finished. In the meantime, you can download version 2.1 directly here.
Does Greenhouse work on phones or tablets?
Greenhouse only works on laptops and desktops. Browsers on phones and tablets like the iPad do not support extensions.
Does Greenhouse work on Internet Explorer?
Unfortunately not. Internet Explorer does not support browser extensions in the way that Chrome, Safari, and Firefox do.
How do I download and install Greenhouse?
Detailed instructions are located here.
Where is the "$" toolbar button?
Currently, the toolbar button is only available on Safari.
Why isn't Greenhouse working?
Greenhouse only works in article text, not things like Google/Bing search results or headlines (in order to avoid clutter). Also, names are highlighted only after pages fully load.

If you are having issues, please try the following: On Chrome, Greenhouse will not work in incognito mode unless check the "Allow in Incognito" box on the extensions page (Window -> Extensions). On Firefox, make sure private browsing or "never save history" mode is temporarily disabled. Try this article, and you should see a few names highlighted.
What does it mean when the Chrome install says that Greenhouse can "Access your data on all websites"?
This is a routine message that Chrome displays for all extensions of this sort. Greenhouse works by searching webpages for names of members of Congress in order to highlight them. No user data is collected by Greenhouse.
When will Greenhouse be updated with 2014 data?
Data in the popup has been updated to the 2014 cycle in version 2.0, which was released on 9/20/14.
What does the Industry categorization mean?
The amounts displayed represent campaign contributions by individuals who identified themselves as associated with those industries, as categorized by OpenSecrets.org, the leading organization providing transparency around the source of political funding in the United States. Retired means donors who self-identify themselves as retired. More detailed information, including Leadership PAC donations, are available on the OpenSecrets.org website by clicking on the names or the OpenSecrets.org link in the popup. OpenSecrets.org has detailed information about the industry categorization here.
How do I uninstall Greenhouse?
Chrome: In the menu bar, Window -> Extensions -> Greenhouse -> Trash button.
Safari: In the menu bar, Safari -> Preferences -> Extensions -> Greenhouse -> Uninstall button.
Firefox: Menu -> Add-ons -> Greenhouse -> Remove.
Changelog?
1.1: Bug fixes and Greenhouse for Firefox
2.0: 2014 election update with head-to-head comparisons for candidates in close races
2.1: Updated for the 114th Congress
What's next?
Stay tuned!